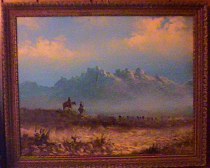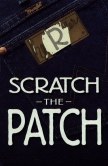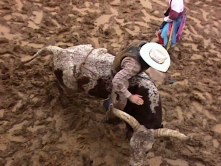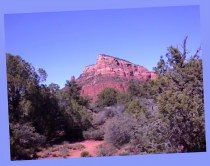 | | | | |
| --- | --- | --- | --- |
| Lester Hughes Western Oil | Any ideas? | Steer Rider KC, MO 1999 | South of Sedona Arizona |

I am a single cowboy-type fella but I'm only looking for friends right now though I'm open to whatever life has in store for me. If you gotta know, I'm 46, 6'1", around 254 and losing weight these days, am active, moderately furry all over, have dark blond hair, big moustache, and have blue eyes. By the way, you won't find any porn or nekkid pics of me or anyone else on this website. There's too many other places for ya'll to find that stuff on the internet.
I am a transplanted Kansan having lived most of my adult life in Texas where my mother's family has lived since the mid 1800's. I have been many places on the planet we all call home, but it's always struck me with awe...the feeling of my roots calling me home to Texas. My mother's family was one of the first settlers in Llano county to have a native stone house, which still stands today. A creek still bears her family name. Another section of family owned several thousand acres until the early part of the 1900's when it was decided that Central Texas needed more dams and reservoirs. All of that land is under Lake Travis now including a thousand acres of pecan orchard.
How I got to be located in the "middle of nowhere" Kansas is a long story, and I'm not sure how I'd go about telling that story. Maybe over a campfire, eh? My Dad's family owned a dairy in Eastern Central Kansas. When the grandparents died, my folks took over the long dormant farm, did a few improvements and worked it into a grain operation with an attempt at running a few head of cattle. I decided to move up here to help out with the farm after the death of my grandmother, the lady I consider the biggest influence in my life. I love cougars, but nobody believes we have em in Eastern Kansas. That cougar is what ended our attempt at running cattle. It's my plan to start running cattle again in the future, as well as having a few horses for pleasure and trail riding.
I have been involved with rodeo since the early 1980's. I started off in the IGRA, having been a member of the Texas and Kansas GRA's. I've found that going to rodeos is a good way of keepin in touch with all the friends I've made over the years. It also helps me to have something of a social life as the pickins is purty slim in this rural remote part of the world. I have been very interested in WCRA (working ranch cowboys association) rodeos. I think this is what rodeo is all about...what it started out being before big business commercialized it into the spectacle it is today.
I once spoke with an Advocate reporter and during the interview I felt obligated to explain that I am a man first, a cowboy second, and gay third. It has always struck me a little strange, the priorities folks assign themselves in life. Seems most of the "gay" folk I been around, are all wrapped up in being gay. It's important to feel good about who you are, but my experience has been that being "gay" is just the tiniest part that makes up the whole individual.
I guess everybody has things that are important to them. I was raised with the notion of "the Golden Rule". Do unto others as you would have them do to you. Guess that requires respect. That's another big thing with me. I've always done my best to respect others, but I did have to learn to respect myself.
Ram

Bob Kitty

Jackson

Kitty Cowboy

by Brian Moon

Moustache

Boot