...
you won't believe all the resources you'll find here!
Agriculture, Cooking, Cowboy Shooting, Guns, Clubs, Matches , Historical, Horses, Music, Poetry and Humor, Real Estate, Rodeo, Shopping,Travel, Western Art and Design, Western Wear. We're not even talking about Events, e-postcards, and links to American Cowboy Magazine. WOW!
Tim's Tales:

If you enjoy reading good stories by a good author.
Wild West Mercantile: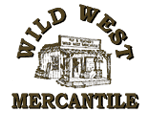 If you're needin' some hard-to-find western attire.
Gay Chat:

If you're wantin to just chat. Lots of different rooms, cowboys and bears are my particular favorites, as long as you know you gotta wade through a lot of crud to get to the good stuff.

As you may be able to tell, I'm a fan of Baxter Black, I appreciate the author Iyanla Vanzant, and I'm really diggin Dr. Phil. Below are several selections I hope you'll consider reading. You can click on the Amazon.com link to buy or read more about the selection.

Horseshoes, Cowsocks, & Duckfeet: More
Commentary by Npr's Cowboy Poet & Former Large Animal Veterinarian
by Baxter Black
From Publishers Weekly: Cowboy poet, humorist and songwriter Black (Cactus Tracks & Cowboy Philosophy) and cartoonists Black, Gill, Holl and Marsh return in a freshly stirred stewpot of Black's syndicated columns and NPR commentaries, with a seasoning of verses, curses, lists ("Fifty Ways to Fool Yer Banker"), toasts...
Cactus Tracks & Cowboy Philosophy
by Baxter Black
Baxter Black, a veterinarian turned writer/troubadour/raconteur and periodic commentator on National Public Radio, has produced a collection of his best anecdotes, songs, poems, and wisdom from the range. "My world is one in which people have lots of wrecks," he reports in Cactus Tracks....

Loose Cow Party
by Baxter Black, et al

A Cowful of Cowboy Poetry
by Baxter Black, et al

Croutons on a Cow Pie
by Baxter Black, et al

Baxter Black Bucks Off
by Baxter Black (Reader)

Hey, Cowboy, Wanna Get Lucky
by Baxter Black
From Kirkus Reviews: Cowboy poet Black's debut, ``a rodeo novel,'' is fast out of the chute, but a cluttered, corny ride. A former bull rider, Black offers a saga set in the early 1980s, when professional rodeo athletes were still cowboys. Cody of Ten Sleep, Wyo., and his Texan buddy, Lick, travel through a season on.

Coyote Cowboy Poetry
by Baxter Black, et al

In the Meantime: Finding Yourself and the Love You Want
by Iyanla Vanzant
Amazon.com: What is the meantime? According to author and inspirational speaker Iyanla Vanzant, being in the "meantime" means being in a state of limbo. "When you are not happy where you are and you are not quite sure if you want to leave or how to leave, you are in the meantime," she...
Living Through the Meantime: Learning to Break the Patterns of the Past and Begin the Healing Process
by Iyanla Vanzant
Amazon.com: The "meantime," according to best-selling author and inspirational speaker Iyanla Vanzant, is that in-between stage of life when you're gathering up strength, evaluating past mishaps, and preparing for the next chapter. Using the metaphor of psyche as house, Vanzant believes that the meantime...

One Day My Soul Just Opened Up : 40 Days and 40 Nights Towards Spiritual Strength and Personal Growth
by Iyanla Vanzant
Amazon.com: Ordained minister and "spiritual life counselor" Iyanla Vanzant doesn't know the exact moment when her soul opened up "and the spirit of the divine entered [her] body." But she will always remember the key insight that opened the door to her soul and simultaneously locked the door to her insanity:...

Yesterday, I Cried: Celebrating the Lessons of Living and Loving
by Iyanla Vanzant, et al
The National Bestseller: What is the lesson in abuse, neglect, abandonment, rejection? What is the lesson when you lose someone you really love? Just what are the lessons of life's hard times? Bestselling author Iyanla Vanzant has had an amazing and difficult life -- one of great challenges that...

Up From Here: Reclaiming the Male Spirit: A Guide to Transforming Emotions into Power and Freedom
by Iyanla Vanzant
Amazon.com: In Up from Here, bestselling author Iyanla Vanzant speaks directly to the black men of America, offering specific spiritual tools for transforming themselves into better husbands, fathers, partners, and friends. Assuming that most of the men who pick up this book are already in some kind of crisis,...

Acts Of Faith
by Iyanla Vanzant
Book Description: Acts of Faith is a thoughtful and inspirational book that explores the unique pressures on people of color today with great insight and sensitivity. This book is the minimum daily requirement for people of color in search of inspiration and support.

Self Matters: Creating Your Life from the Inside Out
by Phillip C. McGraw
From AudioFile: SELF MATTERS is a powerful self-help, self-realization audio performance guaranteed to catch the listener's attention from the very first word. In a loud, exuberant voice, McGraw goes straight to the heart of the matter: Who are you, and how is the real you going to find expression and realization...

Life Strategies: Doing What Works, Doing What Matters
by Phillip C. McGraw
Amazon.com: Some people spend their lives reacting to what life hands them, while others craft life to fit their goals. Author Phillip C. McGraw, who is a psychologist but describes himself as a strategist, is determined to make sure that his readers are the creators of their lives, not created by their lives....
The Relationship Rescue Workbook
by Phillip C. McGraw
Amazon.com: Most Oprah viewers are well aware of Dr. Phil's book Relationship Rescue, which presents a seven-step program for salvaging troubled relationships. McGraw would be the first to tell you that watching Oprah or reading about his program are all fine and good, but if you really want to rescue your...

Relationship Rescue
by Phillip C. McGraw
Amazon.com: As a follow-up to his bestselling book Life Strategies, Oprah acolyte Phillip C. McGraw, Ph.D., moves from aiding the aimless individual to coaching the disconnected couple. McGraw has distilled his more than two decades of counseling experience into a seven-step strategy he calls "Relationship...
Untitled On Weight Loss: Dr. Phil's No-Nonsense Diet Plan by Phillip McGraw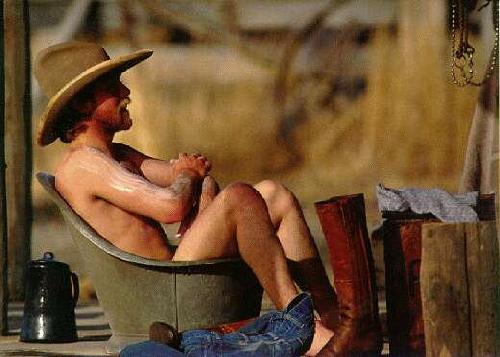 ....ahhhhhhhh